WINONA, Minn. — The Saint Mary's University Concert Band will present the world-premiere performance of the composition "Nigun Prophecy," at their upcoming spring concert on Sunday, March 10, at 3 p.m. in the Page Theatre.
"Nigun Prophecy" was written by award-winning American composer David Avshalomov as part of the Kaplan Commission Project at Saint Mary's.
The Helen and Sam Kaplan Foundation gave Saint Mary's a significant financial gift 20 years ago for the purpose of building a Jewish-Christian dialogue and providing means for students to directly interact with Jewish religion and culture. Commissioned work is typically based on Jewish melodic material, either folk or religious sources.
Approximately every other year since 2000, Dr. Janet Heukeshoven of the Saint Mary's Music Department and the Saint Mary's Concert Band have commissioned a new work through a competitive application process. This year's piece incorporates the human voice (band members sing as well as play) and is based on traditional Jewish liturgical melodies.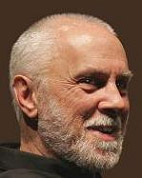 Avshalomov is a distinguished third-generation classical composer and orchestral conductor, and an accomplished vocalist. He was born in New York City, grew up in Oregon, and is now living in California. He represents a musical lineage whose story stretches from the Caucasus to Siberia, through China, to the U.S. He earned degrees in music from Harvard and in orchestral conducting from the University of Washington, with further conducting studies at Peabody, Aspen, and Tanglewood. He has received commissions from such ensembles as the San Jose Chamber Orchestra, Mission Chamber Orchestra, Odyssea Chorus of Lisbon, Los Angeles Flute Orchestra, LA Clarinet Orchestra, Westwood United Methodist Church (LA), the Anglican Chorale of Southern California, and Camerata Singers of Long beach. His compositions are performed across the U.S., increasingly in Europe, and in Russia. He has earned composition grants from Meet the Composer, the American Music Center, the American Composer's Forum, and the Durfee Foundation.
The March 10 concert will also feature works from different musical traditions, including French, Irish, Italian, Russian, and American, which fits the theme of Music In Our Schools Month of All Music All People.
Surrounding the premiere concert, Avshalomov will spend a week in residency at Saint Mary's, during which he will visit student classrooms and share information about the commissioned piece and music composition.
Tickets for the concert are $10 for adults and $5 for students and seniors. They can be purchased at pagetheatre.org or by calling the Page Theatre box office at 507-457-1715 (noon to 6 p.m., weekdays).
For more information, contact Heukeshoven at 507-457-1675 or jheukesh@smumn.edu. You can learn more about Avshalomov at davidavshalomov.com.