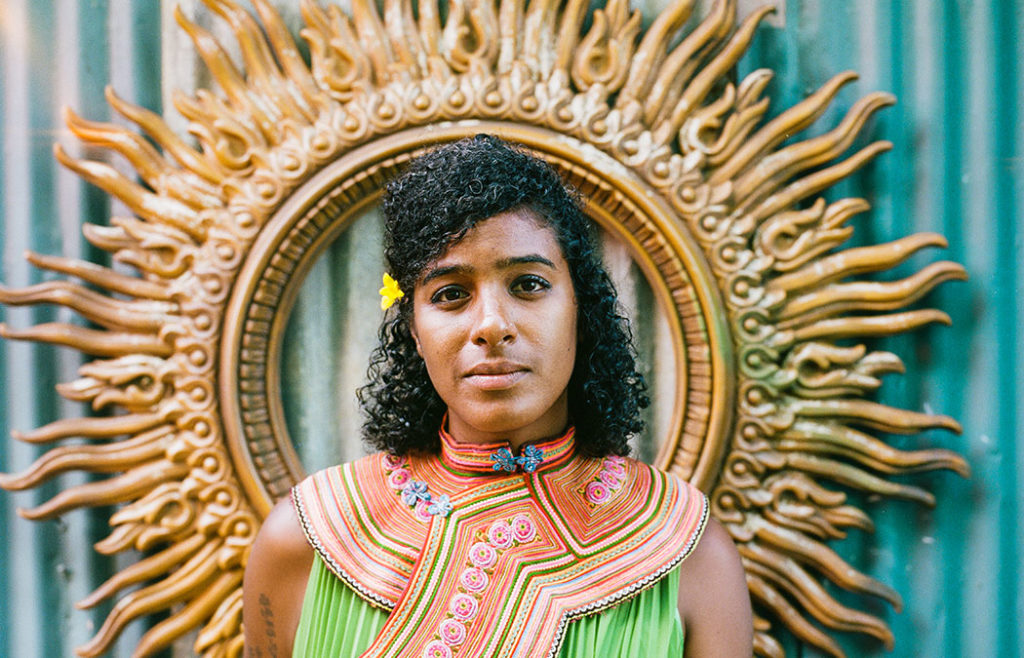 WINONA, Minn. — The Page Series at Saint Mary's University of Minnesota will present Haitian American singer-songwriter Leyla McCalla in concert at the Page Theatre on Saturday, Nov. 16, at 7:30 p.m.
McCalla's music reflects her eclectic and diverse life experiences, projecting a respect for eloquent simplicity that is rarely achieved. Born in New York City to Haitian immigrant parents, McCalla was raised in suburban New Jersey. As a teenager, she relocated to Accra, Ghana for two years. Upon her return, she attended Smith College for a year before transferring to New York University where she studied cello performance and chamber music. Armed with Bach's Cello Suites, McCalla moved to New Orleans to play cello on the streets of the French Quarter.
After touring with the Carolina Chocolate Drops, McCalla began to concentrate on a solo career. Her debut album, Vari-Colored Songs, a tribute to Langston Hughes, was named album of the year by both the London Times and Songlines magazine. The title of her sophomore effort, A Day for the Hunter, A Day for the Prey, was ultimately derived from a Haitian proverb. It featured songs in English, French, and Haitian Creole, with appearances by Marc Ribot, Rhiannon Giddens, Louis Michot of the Lost Bayou Ramblers, and New Orleans singer/songwriter Sarah Quintana. Earlier this year, McCalla released her third album, The Capitalist Blues.
Prior to the performance, McCalla will give a free demonstration and artist talk at 6:30 p.m. in the Performance Center's Figliulo Recital Hall. She'll explore her path as a musician and the impact classical music, the folk music of Haiti, and more has had on her life, work, and worldview. Tickets are not required to attend the talk.
Tickets for the performance are $27 for adults, $24 for seniors and students ages 18 and older, and $18 for youth ages 17 and younger. Tickets can be ordered online at pagetheatre.org, or by calling the Saint Mary's Performance Center box office at 507-457-1715 (noon to 6 p.m., weekdays).
About the Page Series
Now in its 33rd season, the Page Series connects professional performing artists from around the globe with thousands of Winonans each year. With events at the Joseph Page Theatre on the Winona Campus of Saint Mary's University of Minnesota, as well as at locations across the Winona community, the Page Series offers dance, music, and theatre performances, workshops, classes, and more that inspire, uplift, educate, and invite community members to discover the relevance of the arts in their daily lives.
This activity is made possible by the voters of Minnesota through a grant from the Minnesota State Arts Board, thanks to a legislative appropriation from the arts and cultural heritage fund.
Page Series community programs are made possible, in part, through a grant from the Xcel Energy Foundation.