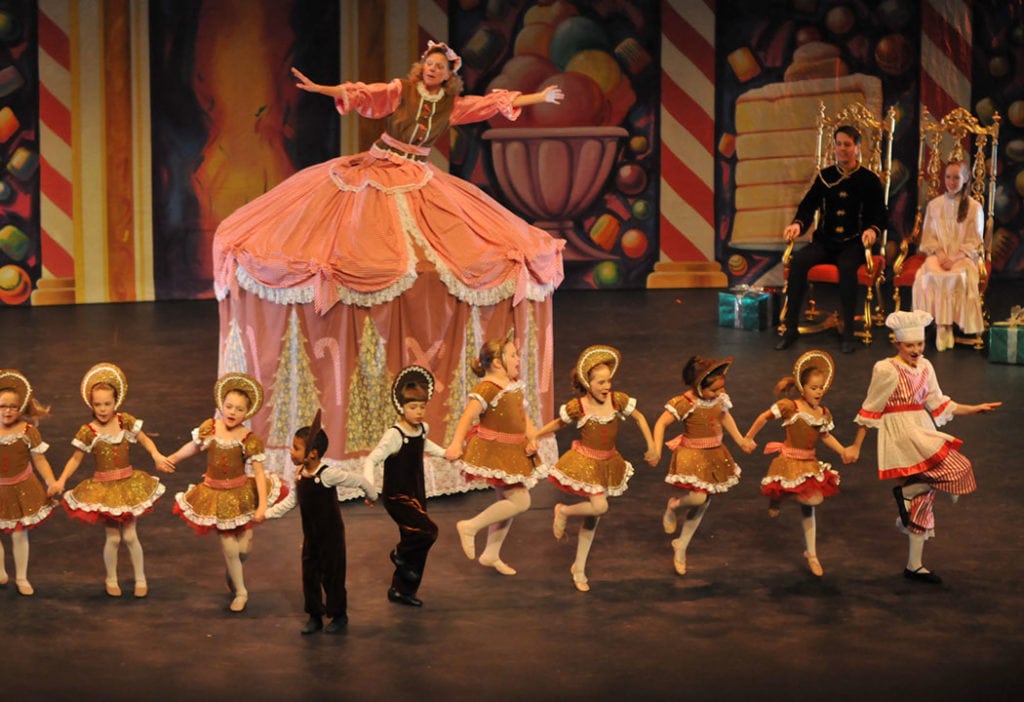 WINONA, Minn. — The Minnesota Conservatory for the Arts (MCA) will hold auditions Saturday, Sept. 8, for its holiday production of The Nutcracker, to be performed at Saint Mary's University Nov. 28 through Dec. 2. Auditions will be held at the Valéncia Arts Center, 1164 West 10th St.
The Nutcracker tells the timeless tale of Clara as she is taken into a magical world filled with dancing candy, daring sword fights, and beautiful fairies.
There are numerous opportunities to become involved in this production, from performing in the spotlight to assisting behind the scenes. Roles are available for actors, dancers, and community members ages 5 and older (including adults) at all levels of experience.
Auditions will follow a new time schedule this year designed to make the process easier for families. Each age group will have a specific arrival time. The two youngest groups can expect to be at auditions for approximately one hour. Older dancers can expect to stay longer depending on the number of students auditioning and their levels of experience. Younger and less experienced dancers (as well as adults auditioning for the party scene) will be excused first.
The audition schedule by age group is as follows:
5-6 years old – 3 p.m.

7-9 years old – 3:45 p.m.

10 years old and up (including adults) – 4:45 p.m.
MCA's 10th biennial production of The Nutcracker will be presented at the Page Theatre on the Saint Mary's University of Minnesota Winona Campus at 6:30 p.m. on Thursday, Nov. 29, through Saturday, Dec. 1, and at 3 p.m. on Sunday, Dec. 2. Tickets are $12 for adults and $5 for students and senior citizens. A special abridged performance geared toward families with young children will be on Wednesday, Nov. 28 at 6:30 p.m. with all tickets set at $5.
For more information, visit smumn.edu/mca, email mca@smumn.edu, or call 507-453-5500. Auditions are free and open to the public.
About MCA
The Minnesota Conservatory for the Arts, an affiliate program of Saint Mary's University, is a nonprofit organization offering programming in dance, music, visual art, and theater. Classes, lessons, workshops, and camps are offered for students of all ages from birth through older adults at the Valéncia Arts Center. For more information, go to mca.smumn.edu, email mca@smumn.edu, or call 507-453-5500.